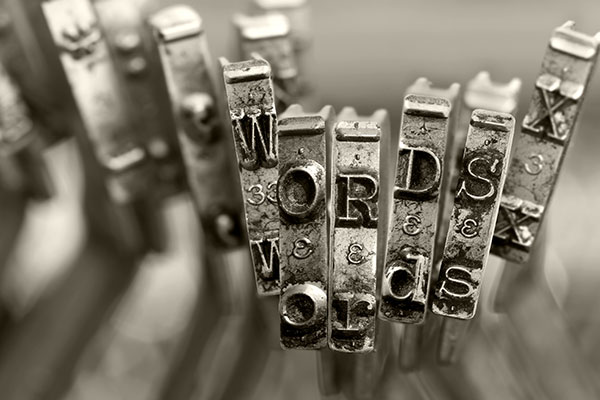 Years ago—so many that I was typ­ing on a portable typewriter—I had a dead­line to meet. It involved fin­ish­ing a book, and then typ­ing it and deliv­er­ing it by a cer­tain day. Soon.
(I wish I could remem­ber which book, but I can't.)
I asked if I could use a friend's out-of-town sum­mer bun­ga­low and took off a week from my librarian's job. All per­mis­sions grant­ed, hith­er I went and fin­ished the draft of the book. Then, with only twen­ty-four hours till the dead­line, I set my alarm for ear­ly the next day, got up, and com­menced typ­ing. Three hun­dred or so pages.
(This was in the day when writ­ing was legit­i­mate­ly con­sid­ered a form of phys­i­cal labor.)
I began typ­ing at six AM. At about three PM my hands were hurt­ing so bad­ly that I knew if I stopped, my fin­gers would lock, and I'd not be able to type any­more. At eight that night, or there­abouts, I fin­ished the job.
(My aching hands could not type for a week. I was lucky not to get carpal tun­nel syndrome.)
I got the man­u­script in but that's not the point of this tale. The truth is typ­ing that way improved my text.
Sure­ly you have noticed that with the almost uni­ver­sal usage of com­put­ers books have got­ten longer, and big­ger. That's because when you typed on a man­u­al typewriter—see above—you had an enor­mous incen­tive to cut your text. I know I did.
And this is the moral of today's ser­mon: These days you can almost always make your work short­er, tighter. Com­put­ers make writ­ing slop­py. Bloat­ed. Com­put­ers have high-calo­rie counts.
Now I admit I have a fond­ness for tight writ­ing. Ham­mett, Hem­ing­way, Simenon, and Chan­dler, were my men­tors. Yes, noir fic­tion. Not the sto­ries as such, but the writ­ing. It was not the dead bod­ies I liked but the lack of dead words. Loved it. Still do.
(Read my not-real­ly-mem­oir, Catch You Lat­er, Trai­tor .)
This all comes to mind because the oth­er day I was try­ing to decide why I didn't like what I was writ­ing. I decid­ed that the writ­ing was bad. Bad in what way? Pro­lix. Wordy. Exces­sive ver­biage. Long­wind­ed. Rambling.
(I'm pleased that there are so many words for overwriting.)
So, I did what I so often do: I went through the text and tried to cut every unnec­es­sary word/sentence/paragraph. In the past, when I have writ­ten a big—forty thou­sand word–book, I arbi­trar­i­ly set a goal of cut­ting five thou­sand words. Or some­thing. Maybe more.
(Com­put­ers, as if to apol­o­gize for the excess­es they pro­mote, have word coun­ters! Sort of a built-in word-watch­er plan.)
When you rewrite, keep in mind the well-known phrase made pop­u­lar by design­er and archi­tect Lud­wig Mies van der Rohe: "Less is more." Far from Shake­speare's "the unkind­est cut of all," mak­ing your text clean, lean, and tight is the kind­est cut of all.
Your read­ers will thank you.
(Maybe your will hands, too.)