"A fiery horse with the speed of light, a cloud of dust, and a hearty Hi-Yo Sil­ver! The Lone Ranger!" (Fol­lowed by the finale of Rossini's William Tell Overture.)
It's dif­fi­cult to explain the enor­mous impact radio drama—kids' radio drama—had on me. When a boy, I lis­tened to it every day, start­ing at five in the after­noon. Nights too. The Lone Ranger—one of my par­tic­u­lar favorites—was an evening show (7:30 PM) that was lis­tened to, appar­ent­ly, by as many adults as kids.
It began broad­cast­ing in 1933. At one point it had twen­ty mil­lion listeners.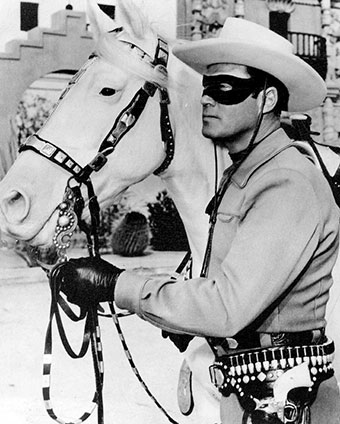 For the most part, the radio shows I lis­tened to were very kid-relat­ed. For the Jack Arm­strong, the All-Amer­i­can Boy show, which was an after­noon crime-stop­ping adven­ture series, when a case was solved (it took a few weeks) the char­ac­ters had a par­ty, dur­ing which time they rem­i­nisced about the adven­ture and sang fam­i­ly songs, such as "My Grandfather's Clock." (I can still sing that song.) The par­ty came to an end when a phone rang and it was always the Police Com­mis­sion­er who would say some­thing such as, "Jack, I need you down at head­quar­ters right away. We've got a bad sit­u­a­tion." And off Jack—and his pals—went to solve anoth­er crime with me in tow.
And once, dur­ing Sky King, while van­quish­ing giants in some Cen­tral Amer­i­can jun­gle whilst search­ing for a lost Egypt­ian city (I kid you not) the giant was tied up using Sky's side-kicks school tie, which of course he was prop­er­ly wearing.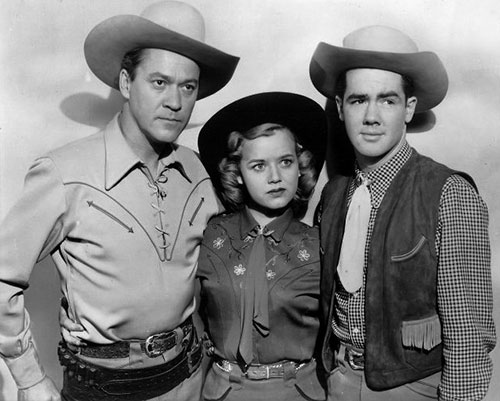 Then there was Edward R. Murrow's You Are There which took his­tor­i­cal events—such as the Bat­tle of Bunker Hill, or the Wright broth­ers' first flight—and "report­ed" them as con­tem­po­ra­ne­ous news sto­ries. "The red­coats, bay­o­nets extend­ed, are now advanc­ing up Breeds Hill …"
As for the Lone Ranger, there were cer­tain rules he had to fol­low. Among them, "He always used per­fect gram­mar and pre­cise speech devoid of slang and colloquialisms."
These shows were ele­men­tal nar­ra­tives, with a clas­sic begin­ning, mid­dle, and end con­struc­tion. If one want­ed an edu­ca­tion in stan­dard sto­ry con­struc­tion, one would learn (as I did) just by listening.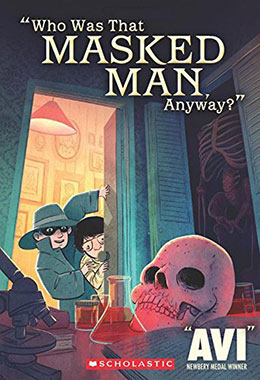 In my nov­el, Who Was That Masked Man, Any­way? I tried to show how radio affect­ed my life and thoughts. It details my first efforts at sto­ry cre­ation, as I invent­ed and enact­ed adven­tures. It is also, I think, my fun­ni­est and most unusu­al book, being one-hun­dred per­cent dialogue.
When I did my due dili­gence for the book I lis­tened to the old shows and was aston­ished at how well I rec­og­nized the actor's voic­es. Some­times I was even sure I remem­bered indi­vid­ual shows. But let it be said, the plots were so rep­e­ti­tious to have heard one was—in many ways—to have heard them all.
Who Was That Masked Man, Any­way? uses tran­scrip­tions of some of my favorite old shows. I includ­ed a Super­man excerpt, but the copy­right hold­ers insist­ed it be tak­en out. They also insist­ed that we take out one of the best insid­er jokes, as told by pro­tag­o­nist Franklin D. Wat­tle­son (known as Frankie) when he sug­gests that Mar­go Lane (the Shadow's girl­friend) and Lois Lane (Superman's girl­friend) must be sisters.
(And if you think I was the only one who found the name "Mar­go" roman­tic, reread Stu­art Lit­tle.)
For pur­pos­es of the plot in my book, I had to invent and write one radio episode. When I was writ­ing it I had this stun­ning real­iza­tion: It was not nov­els I should have been writ­ing, but radio adven­ture series!
At the end of each episode of The Lone Ranger, some­one would ask, "Who was that masked man, any­way?" From a dis­tance, you would hear, "Hi-Yo Sil­ver, Away."
Thrilling, to this kid.
Hey, guys! Don't for­get to tune in next time.