"What do you read, my lord?"
"Words, words, words."
Ham­let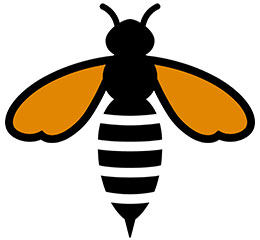 A 150th anniver­sary edi­tion of Roget's The­saurus has recent­ly been pub­lished. Who was Peter Mark Roget? He was an impor­tant 19th cen­tu­ry Eng­lish physi­cian, math­e­mati­cian, inven­tor of a pro­to­type for the motion-pic­ture film cam­era, cre­ator of a pock­et chess­board, and an expert on bees. But per­haps he also suf­fered from "monologophobia"—which, I recent­ly learned means an obses­sive fear of using the same word twice. Roget—for the first edi­tion of the book—coined the word The­saurus, appar­ent­ly tak­ing it from the Greek word for "trea­sure house."
As a writer, I use a dic­tio­nary of course. But I also make steady use of a The­saurus. I have it in book form, the Oxford Amer­i­can Writer's The­saurus. I also have it as part of my Microsoft Word pro­gram and I have it online as part of The Oxford Unabridged Dic­tio­nary. That Oxford The­saurus is one based on his­tor­i­cal principles.
Thus "cheer­ful," which first appears (in Eng­lish) in 1440,
becomes:
"sun­ny" in 1565,
"encheer­ing" in 1652,
"son­sy" in 1721,
"exhil­a­r­a­tive" in 1864, then
"heart­en­ing" in 1895.
As some­one who writes his­tor­i­cal fic­tion, I think it's obvi­ous why I use this. When I wrote The Traitor's Gate, a sto­ry set in 19th cen­tu­ry Eng­land, I secured a reprint of the first edi­tion of Roget's The­saurus, to make sure my slang usage was some­what accu­rate. I also used a dic­tio­nary of Amer­i­can colo­nial Eng­lish when I wrote Sophia's War.
But I use the The­saurus in oth­er ways. In a book I am cur­rent­ly work­ing on, which is a fair­ly com­plex and long adven­ture tale, my pro­tag­o­nist is, at one point, "shocked." Here is where old and new tech­nolo­gies join. If I use the word "shocked," it can be used—by my understanding—only once. Oth­er­wise, it has no implo­sive pow­er. So, when I used that word I quick­ly searched my three-hun­dred-page man­u­script (via my computer's search option) to see if I used it before. I did, once. I, there­fore, turn to the The­saurus to find a dif­fer­ent word that has the same mean­ing, if per­haps with less power.
There is even an online app which, when applied to man­u­scripts, gives me a doc­u­ment that pro­vides me with a count of my indi­vid­ual word uses. Obvi­ous­ly, I'm not con­cerned with my use of the word "and," but it will tell me how rep­e­ti­tious­ly (and exces­sive­ly) I use cer­tain adjectives—whatever they may be.
Per­haps I do suf­fer from a touch of monol­o­go­pho­bia. But I like to think my read­ers will enjoy (as I do) lin­guis­tic variety—that is to say, not just a good sto­ry but a trea­sure house of words.