In a review of the recent­ly pub­lished book, A Mis­cel­lany of Advice and Opin­ions by C. S. Lewis, the author of "The Chron­i­cles of Nar­nia," is quot­ed as offer­ing this advice to would-be writers:
"1. Turn off the radio. 2. Read all the good books you can and avoid near­ly all mag­a­zines. 3. Always write (and read) with the ear, not the eye. You should hear every sen­tence you write as if it was being read aloud or spo­ken. If it does not sound nice, try again."
That was, appar­ent­ly, writ­ten in 1959. Sub­sti­tute "inter­net" for "radio," and it's still great advice.
It also fits nice­ly with what I recall (cor­rect­ly, I hope) Stephen King sug­gest­ing: "You don't know a writer until you hear him/her."
And while I'm at it, I might as well add this advice from the 5th Cen­tu­ry (BC) Greek philoso­pher, Dio­genes: "We have two ears and one tongue so that we would lis­ten more and talk less."
My edi­tor of many years, Richard Jack­son, once told me he read (out loud) all the man­u­scripts he worked on. I have no doubt it con­tributed to his enor­mous success.
I am a believ­er that the best way to teach young peo­ple how to write (and read) is to read to them out loud. It is also—as per the above—the best way to improve your own writing.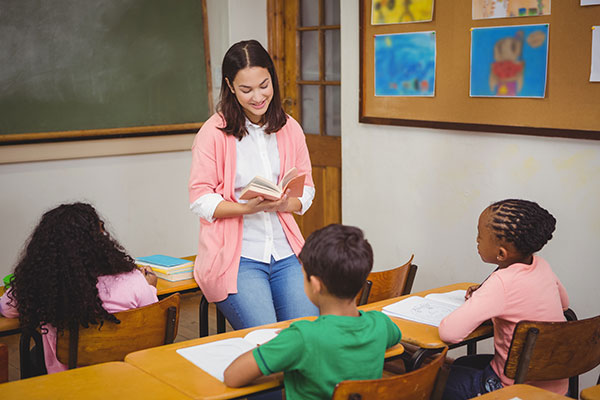 As I have writ­ten here before, part of my writ­ing process is to always read my work out loud. I first read the text to my wife. Then I like to read drafts to a class of students—the peo­ple for whom I am writ­ing. When I do these read­ings I do so with a pen in hand. When I come to a spot that makes me wince, shake my head, or just think "that's wrong," I mark the page, and at the first, (quick) oppor­tu­ni­ty revise the writ­ten page.
As any­one who reads or lis­tens to poet­ry knows, the choice of words, the sequence of words, the flow of words, and the sound of words mat­ter. We some­times for­get that those sounds pro­vide sub­tle (but potent) meaning.
One of the most sat­is­fy­ing times in my writ­ing life was when I was part of the Authors Reader's The­atre. Work­ing with Sharon Creech, Wal­ter Dean Myers, and Sarah Weeks, (among oth­ers) we per­formed sec­tions of our work before live audi­ences. The inter­play between the writ­ers, the audi­ence, and the words was pal­pa­ble and won­der­ful­ly sat­is­fy­ing, often moving.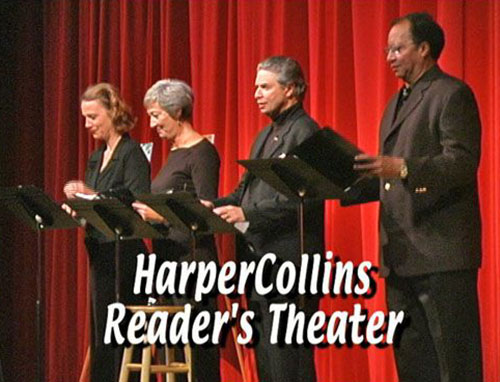 Even when I was doing solo read­ings of my work—in a con­cert setting—I would learn about my work—what made it work, and what made it not work—even as I performed.

To those of you, teach­ers and librar­i­ans, even if you are just read­ing to your kids at home, I have a sug­ges­tion: take voice lessons. (I did) Learn the rel­a­tive­ly sim­ple tech­niques of speak­ing, pac­ing, breath­ing (as you read), artic­u­lat­ing, plus much more.
Just the oth­er day I was in the process of sub­mit­ting a new book to my edi­tor. I must have revised the first page a hun­dred times. Sure­ly I did that for the first sentence.
Still, tru­ly moments away from push­ing the "send," but­ton I read out the open­ing line of the book yet again.
It didn't sound quite right.
So, I changed it. For the better.