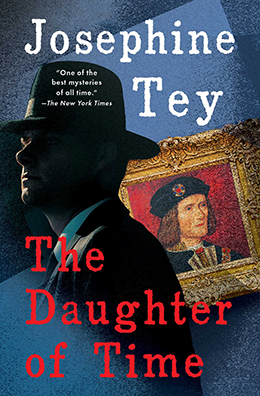 From time to time, I read mys­ter­ies and, of course, his­tor­i­cal fic­tion so it was inevitable that at some point in my life, I would read The Daugh­ter of Time a 1951 detec­tive nov­el by the Eng­lish writer, Josephine Tey. The title appar­ent­ly comes from Leonar­do Da Vin­ci: "Truth alone is the daugh­ter of time."
It is a most unusu­al mys­tery, in so far as the detective—immobile in a hospital—decides to unrav­el a five-hun­dred-year-old mys­tery: What hap­pened to "The Princes in the Tower."
These two boys were the sur­viv­ing sons of King Edward IV at the time of their father's death in 1483, and there­fore the pre­sump­tive kings of Eng­land. But by then Richard III was on the throne before he was in turn killed on the bat­tle­field by the man who would become Hen­ry VII, the founder of the Tudor dynasty.
King Richard III is the great vil­lain of Shakespeare's epony­mous play, which did much to estab­lish Richard as the killer of the boys.
But was he?
It has been long debated—even at that time–and a final answer has nev­er been put for­ward. That said, the Eng­lish dynas­tic strug­gles of the day were extreme­ly com­plex, but also fas­ci­nat­ing. There are many his­to­ries about King Richard and his time.
When I read The Daugh­ter of Time, I too, as have many, became intrigued by Richard III. Indeed, those who believe in his inno­cence have band­ed togeth­er as "Ricar­dians." There is even a "Fel­low­ship of the White Boar," the white boar being Richard III's emblem.
Because of the mys­tery con­cern­ing those two boys—even at the time—it was almost inevitable that a num­ber of peo­ple would come for­ward claim­ing to be one of the boys, the true king of Eng­land, there­by chal­leng­ing the legit­i­ma­cy of Hen­ry VII.
That was how I came upon the name Lam­bert Simnel.
Though a boy this Lam­bert Sim­nel was brought for­ward as the "real" king of Eng­land, one of those two princes. In fact, he was crowned king in Dublin and went on to lead an inva­sion of Eng­land, only to be defeat­ed at the Bat­tle of Stoke Field on 16 June 1487.
Lit­tle is known about Lam­bert Sim­nel. Who was he real­ly? Where did he come from? How did he come to be cho­sen and brought for­ward (and believed) to be a legit­i­mate pre­tender to the Eng­lish throne? What hap­pened to him after his army was defeated?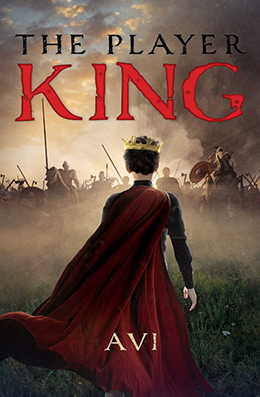 I was suf­fi­cient­ly intrigued to invent a sto­ry about the boy: The book is called: The Play­er King.
In the book, I imag­ine who Lam­bert Sim­nel was, and how he was taught to act like a king and sought to trace his rise and fall. The sto­ry is told in his voice, so as to have read­ers expe­ri­ence what the boy felt and experienced—as he goes from being noth­ing to every­thing in the Eng­lish medieval world—a kind of fan­ta­sy that actu­al­ly happened.
The research was fun to do, but what real­ly fas­ci­nat­ed me was think­ing about how a boy would go through such a tran­si­tion. What would he believe? How would he react? Did he have faith in what peo­ple said about him? Or did he know it was all fake?
It seemed a fine sto­ry for today's young readers.
I made one big mis­take with the book. Its title is The Play­er King. It should have been called The Play­er Kings.
If you read the book—and I hope you do—you'll see why.