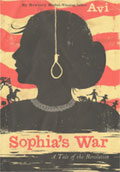 The most com­mon ques­tion asked of authors is, "Where do you get your ideas?" Con­sid­er my newest book, Sophia's War, a tale set in New York City (NYC) dur­ing the Amer­i­can Rev­o­lu­tion.
I was born and raised in Brook­lyn (NYC), close to the site of the biggest bat­tle fought dur­ing the Amer­i­can Rev­o­lu­tion, the Bat­tle of Brooklyn.
In 1947, when I was nine, The Amer­i­can Past, an illus­trat­ed his­to­ry of the Unit­ed States, came into my home. The first of its kind, its pic­tures fas­ci­nat­ed me. I went through it count­less times, gained a basic out­line of US his­to­ry, and a life-long love of his­to­ry. I still have that book. I still read history.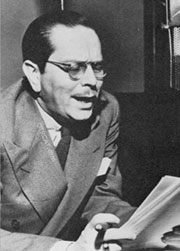 From 1947 to 1950 I was an avid lis­ten­er of the CBS radio series, You Are There, which report­ed great moments in his­to­ry as if they were just happening.
Not far from my home was the place where the noto­ri­ous British prison ships lay at anchor. At some point—I don't know when—I learned of what happened.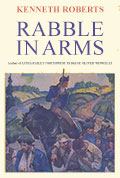 As a teenag­er I read Ken­neth Roberts' Rab­ble in Arms. Roberts was the fore­most his­tor­i­cal fic­tion writer of his time, and my intro­duc­tion to his­tor­i­cal fic­tion. This book focused on Gen­er­al Bene­dict Arnold. The book gave me my first real intro­duc­tion to Arnold, his fas­ci­nat­ing his­to­ry, his trag­ic downfall.
In high school I began to buy (and read) books offered by the His­to­ry Book Club. Some still sit on my shelves.
In col­lege I majored in his­to­ry, most­ly Amer­i­can and British history.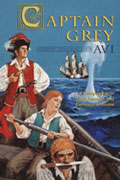 My first his­tor­i­cal work was Cap­tain Grey, (1977) a nov­el about the bit­ter after­math of the Amer­i­can rev­o­lu­tion. I would write some 35 oth­er works of his­tor­i­cal fiction.
In 1976 I watched bat­tle­field enact­ments of the Rev­o­lu­tion. Those expe­ri­ences led me (1984) to write The Fight­ing Ground, about a boy fight­ing in the Amer­i­can Rev­o­lu­tion. It's one of my most suc­cess­ful books, and the first his­tor­i­cal fic­tion for which I did seri­ous research.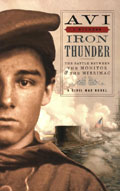 In 2007, I pub­lished Iron Thun­der, a Civ­il War nov­el about the Mon­i­tor and Mer­ri­mack. I want­ed to write an his­tor­i­cal­ly accu­rate account of that bat­tle, while insert­ing a fic­tion­al char­ac­ter, and there­by cre­at­ing an excit­ing adven­ture (and his­tor­i­cal knowl­edge) for my read­ers. That was fol­lowed by Hard Gold—same for­mat—about the Col­orado gold rush. Before I had fin­ished it, I con­ceived a sim­i­lar­ly con­struct­ed sto­ry about the Amer­i­can Rev­o­lu­tion. I decid­ed it would begin with an account of Nathan Hale's death. Three years before I start­ed to write the book I knew the first line: "It is a ter­ri­ble thing to see a man hang."
Where did I get the ideas for Sophia's War? Through­out my life.